Products »
Yarns »
Sock Yarns »
Gjestal Garn
Janne
Availability
Some items are available in our stock. The delivery time for this product is
immediately
if it's in our stock. Otherwise it's approximately
10 - 20 day(s)
from the order. The reliability of the estimation is good.
Detailed availability
Notify me when this product is in stock
Reviews
Description
Gjestal's classic sock and pullover yarn Janne is 8-ply yarn which suits perfectly for any thicker projects you'd have on your needles. Yarn is perfect for socks, pullovers, knitting and crocheting. You can mix and match Janne with multi-coloured Janne Space.

Texture: wool 85%, polyamid 15%
size of the hank: 50g = approx.100 m
knitting needles: 4-4,5 mm
tension: 10 cm= 20sts
The approximated packaged size or the size of the product's package is 150 x 70 x 70 mm.
Weight
0.05
kg (Includes the weight of the package if present)
Country of origin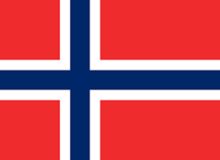 Norway
Comments
Add your own comment
Brand

Products that have often been ordered with this product: