Products »
Yarns »
Alpaca Yarns »
SandnesGarn
Borstet Alpakka
Availability
Immediately
Detailed availability
Reviews
Description

SandnesGarn's Borstet Alpakka is soft, warm and soooo lush yarn. It's made of 96% brushed alpaca and 4% nylon. Item knitted are airy, warm and soft. Recommended knitting needles are 5-7mm
Perfect yarn for jumpers, shawls, hats.

weight/ meters per ball : 50 gr. /n 110 m.
composition: 96% alpaca, 4% nylonia
Knitting needles: 5-7mm
Tension: 10cm= 12-16s.

The approximated packaged size or the size of the product's package is 160 x 80 x 90 mm.
Weight
0.05
kg (Includes the weight of the package if present)
Country of origin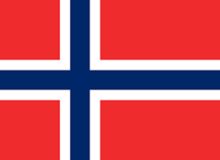 Norway
Comments
Molly B. wrote 30.05.2019 :
Brilliant quick to knit and soft and cosy yarn. Very good service from Riikka Piikka.
Add your own comment
Brand

Products that have often been ordered with this product: