Products »
Yarns »
Cotton Yarns »
Drops Design
Lace
On sale
4.20
+ delivery costs
The discount is valid due 31.12.2019.
Valid thru
Our normal price 6.00 €
The price includes VAT 24%
Availability
Some items are available in our stock. The delivery time for this product is
immediately
if it's in our stock. Otherwise it's approximately
10 - 20 day(s)
from the order. The reliability of the estimation is quite good.
Detailed availability
Notify me when this product is in stock
Reviews
Description
DROPS Lace is yummy yarn with blend of 70% baby alpaca and 30% mulberry silk, spun into a 2 strands yarn with a generous length of about 400 meters per skein.

DROPS Lace is untreated yarn, which means that it is only washed and not exposed to any chemical treatment. It is delicately fine and incredibly soft, wchich makes it perfect for creating shawls, wraps and scarves. Please notice that the suggested tension is small, most lace patterns recommend a much larger needle or hook size so that the lace really stand out.

Made in Peru.


Content: 70% Alpaca, 30% Silk
Yarn Group: A (23 - 26 stitches) / 2 ply / lace
Weight/length: 50 g = approx 400 m
Recommended needle size: 3,5 mm
Knitting tension: 10 x 10 cm = 23 sts x 30 rows
Hand Wash, max 30°C / Stretch to right measurements and Dry Flat

The approximated packaged size or the size of the product's package is 150 x 70 x 60 mm.
Weight
0.05
kg (Includes the weight of the package if present)
Comments
Add your own comment
Brand

Products that have often been ordered with this product: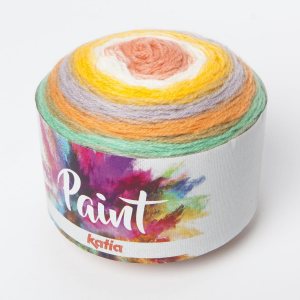 Special price
starting from 8.00 €